PHIL WOOD: PW001
Around 3 months ago, I replaced my stock hub bearings with the Phil Wood PW001 set. For one, they are very inexpensive - around $6 per race - and two, work extremely well. The PW001 is a replacement for cheaper hub's bearings - I've been riding on a Formula'esque hub that came stock on the Felt TK2. The maintenance was simple, but would require some experience in the matter. Overall, the process only took around 20 minutes.
The part that you care about: Yes, these bearings have made my hubs spin smooth and free. Not quite like a genuine Phil Wood hub - I would need to replace the axle for a finer composite to achieve this end - but for $23, I couldn't be happier. I call my hubs "Sleeper Phils" now, and I recommend that you give this a go if you're running lesser quality hubs/bearings, right now.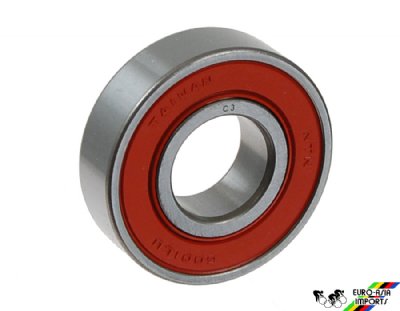 Cinelli: Volee Ribbon
I've been debating purchasing the Volee Ribbon for sometime now. This required a debate, because its $28. Eventually, I accumulated enough un-used scrap to wrap a set of drops. At a glance, it looks impressive. Touching it from the box, it feels nice. But, when I started wrapping my drops with it on Tuesday, it started to feel like I was wrapping a car tire around my bars. There is definitely a break-in period for this wrap, but I don't think that I've hit that point yet. It grips a stupid amount, but is fairly abrasive, and I've started to blister at the webbing near my thumb. I can see the benefit in climbing with this wrap, but I don't think that its for me.